We now offer TrendKite's Intelligent Communication Platform to improve our client's PR measurement and analytics. The TrendKite Intelligent Communications Platform cuts through the noise to help you measure the business value of your coverage and showcase your impact.
Quantify the impact of your PR by connecting media coverage from millions of publications to quantifiable impact like social media engagement, website traffic, and conversions.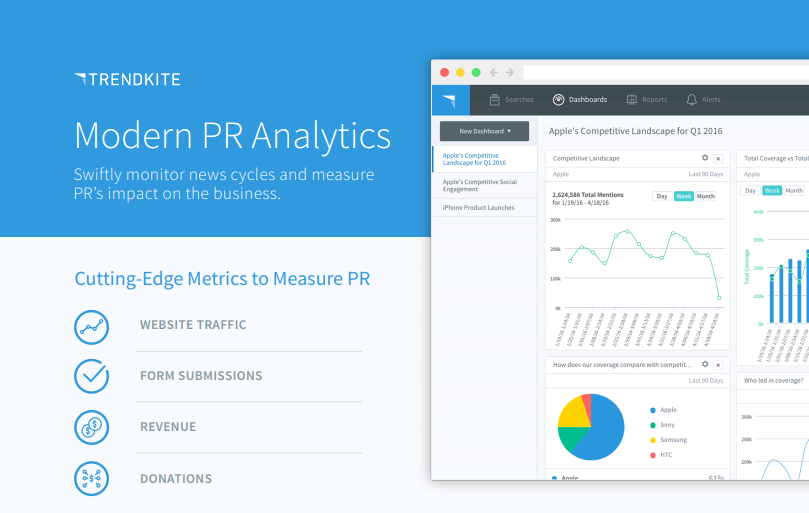 Key Brand Benefits:
Hone in on Quality Coverage

Quantify Business Impact
Benchmark Against Competitors
Automate PR Reporting
To find out how you can integrate TrendKite into your PR program, request a demo with the form on the right.