Stay up to date with the trends in your industry today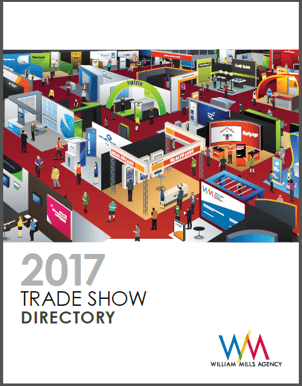 In financial services and related industries, conferences and trade shows remain strategically important for businesses to help establish themselves as thought leaders, build brand awareness and generate leads. To help keep track of key events in 2017, William Mills Agency has compiled a detailed listing of trade shows by industry sectors.
This guide will help keep you up to date with the most important events for your sector of the financial services industry. Our 2017 Financial Trade Show Directory provides the information you need in a user-friendly format with hyperlinks to key event information.
Industry sectors:
Banking

Credit Unions
Insurance
Mortgage
Payments
User Conferences