What the FinTech industry can learn from the top five PR crises of the year
By Mary Cox, Account Director, William Mills Agency
Crises are all too familiar for the FinTech industry. From data breaches to hefty fines imposed by the Consumer Financial Protection Bureau – and let's not forget the great financial crisis of 2008 – PR practitioners in the financial industry can learn from some of the biggest PR scandals within other industries. As we embark on a new year, here is a list of the top PR nightmares of 2014.
1. Everything was not awesome for Lego… or Shell Oil
Topping the list as one of the biggest branding crises of 2014 was the partnership between Lego and Shell Oil, allowing Shell to hand out toy sets at its gas stations in nearly 30 countries. This was a horribly-timed campaign, as environmental group Greenpeace was campaigning against Shell's drilling in the Arctic.
In July, Greenpeace launched a protest against Lego, claiming that the deal (which dates back to 2011) "uses children's playrooms to prop up Shell's public image" and is a "carefully thought-out strategy by Shell to buy friends who can make its controversial Arctic drilling plans acceptable and misleadingly associate it with positive values." Initially, Lego tried to fight Greenpeace and argued that the group should be focused on Shell, but in October, the toymaker caved, announcing it would not renew its contract with Shell.
There is an important lesson for FinTech PR practitioners to learn from both Lego's and Shell's crisis – use caution when selecting partners and executing campaigns. Lego and Shell have very different missions and reputations. A joint campaign between such conflicting organizations can have a negative impact, as was the case with Lego and Shell. Lego was criticized for associating with an organization accused of destroying the environment, while Shell was criticized for associating with a toymaker and accused of using children to manipulate public perception. So in the spirit of "The Lego Movie," everything was not awesome in 2014 for either company.
2. Target pulls the trigger on gun ban
Target has been no stranger to crises over the last year, but while the most highly-publicized and on-going disaster was its 2013 data breach, its quickly-forgotten gun ban crisis of 2014 is certainly one for PR practitioners to remember.
After the group Moms Demand Action for Gun Sense in America rallied more than 400,000 signatures for a petition calling for Target to explicitly ban guns from its 1,700-plus stores, the retail giant finally made a decision, asking customers to leave their guns at home. While Target was careful and strategic with its statement, controversy was expected. In the weeks following, gun rights activists open-carried guns in stores across states where it is legal.
Because the topic of gun rights is a highly emotional one, it raises the question on whether brands – including financial institutions and FinTech companies – should take a stand. Whenever a company makes a political or social decision, consumer perception is going to change – you can't make everyone happy. On the other hand, not taking a position can be just as damaging to a brand. In Target's case, when you have nearly half a million people urging you to take a stance, you have to answer in some way. But in many cases, the safest route a company can take is to remain agnostic and leave those issues to lawmakers and politicians.
3. Ebola outbreak leads to worldwide hysteria
The Ebola outbreak may have been the scariest PR crisis of 2014. Deaths related to the virus doubled each week in West Africa and quickly reached the thousands within a few months, creating mass hysteria across the globe. Much of this panic was escalated by how quickly the media got and shared information, as well as incorrect information spread through social media outlets.
In cases like these, careful and proactive crisis communication is critical. Remember the SARS 2003 outbreak or the H1N1 ("swine flu") outbreak in 2009? These were also killers but, unlike Ebola, much easier to contract. Proactive communication was critical then too, but the difference with the Ebola outbreak is the virus' swiftness and lack of treatment, making it seemingly worse.
PR practitioners within the financial industry can learn from this crisis. When it concerns consumers' well-being – health or personal finances – be proactive and communicate important information quickly and through the appropriate channels.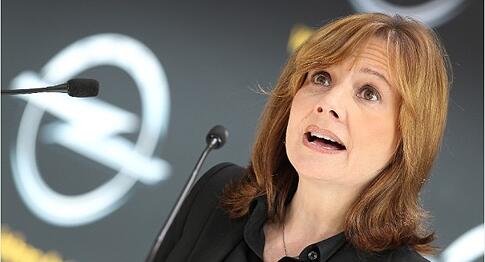 4. A PR superstar is born from General Motors' recall scandal
General Motors made headlines last year after it recalled 2.6 million cars because of a faulty ignition switch that has been linked to 13 deaths. Even worse, evidence is now showing that GM knew about the faulty switch years earlier but failed to respond.
While GM's reputation took a beating, the PR lesson is in how it handled the debacle. Mary Barra took over GM last January, only to be met with one of the worse crises in GM's history. She has testified before Congress numerous times and dealt with public scrutiny, yet has emerged as one of the most respected and admired corporate executives.
FinTech PR practitioners arguably deal with some of the most sensitive crises and would be wise to take a lesson from Barra. First, she has kept her reputation intact by simply being honest and sincere. She has publicly stated that she doesn't want GM to put the scandal behind them, but rather use it to change company culture. Second, Barra immediately brought in attorney and compensation expert Ken Feinberg, known for managing victim compensation funds for the 9/11 attacks and BP's Deepwater Horizon oil spill, demonstrating true concern for victims.
5. Sony endures damaging, embarrassing data breach
The most recent crisis on our list is Sony's data breach, which is arguably one of the worst – and strangest – PR nightmares of 2014. After confidential (and inappropriate) email conversations between Sony CEO Amy Pascal and producer Scott Rudin about President Obama were leaked, along with executives' salaries, unpublished scripts, and actors' Social Security numbers and aliases used when traveling, Sony understandably went into crisis mode.
Whether the company's leadership will withstand such a scandal is unclear. What is clear is Sony's executives not only face serious trouble ahead, but the entertainment giant is at a significant competitive disadvantage. Part of what was leaked included negotiation tactics used by Sony executives, which will hinder the company's negotiating power moving forward.
For Sony, the damage is done, but other organizations – especially financial institutions that are regular targets of data breaches – can learn two important lessons from this PR catastrophe. First, don't use email for communicating sensitive information; and second, never send inappropriate emails. Simply put, it's negligent and unprofessional.
In both cases, there can be serious consequences with or without a hack attack – emails can be forwarded with just a simple click, so before hitting "send," consider if the content is something you would be okay having shared with others.
2014 had its fair share of PR crises. While there are dozens more the FinTech industry can learn from, the overarching lesson is that PR practitioners must look beyond their own industries to sharpen crisis communication skills and effectively mitigate damaging scandals.