William Mills Agency Celebrates 40th Anniversary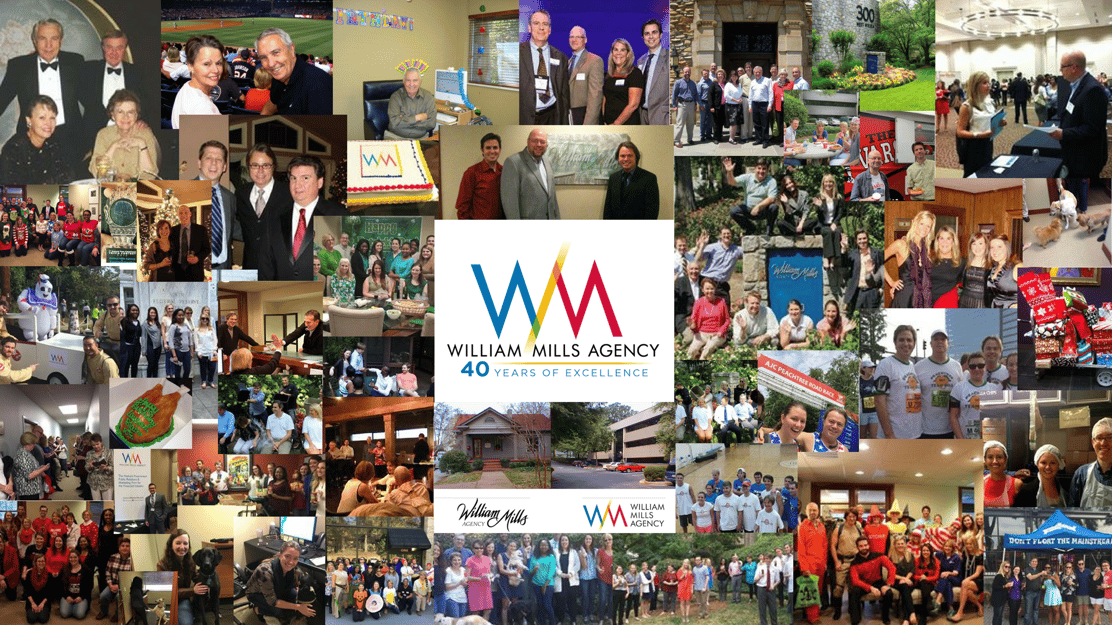 This year marks the 40th anniversary for William Mills Agency! We have grown from a small advertising firm founded by William "Bill" Mills, Jr. and his wife Eloise in 1977 to a well-known provider of public relations, marketing, and crisis communications for nearly 60 organizations throughout the United States and Europe.

"There are very few independent PR or marketing firms in Georgia left from the mid-1970s," said Scott Mills, President, William Mills Agency. "We can chalk that up to a strong survival instinct, talented staff, clients and friends in the media who all make our lives fun and interesting."

In honor of our 40th, we are doing a number of things to celebrate! We started a GoFundMe account to raise money for the fight against ALS. We plan to do other charity events throughout the year, as well as share some facts about the history of the agency via our Twitter: @wmagency.
"The agency has gone through some trying times over the last 40 years, but with the dedication and hard work our employees put in, it is no surprise that we have reached the successes we enjoy today," said William Mills III, CEO, William Mills Agency.
Click here to view a timeline of William Mills Agency's proudest moments over the last 4 decades.